My son loves to fish.
Like… he REALLY loves to fish.
A few years ago, after the obligatory stint at McDonald's, my son took a job during his Junior year of High School at Geist Marina, where he was exposed to fishing – serious fishing, that is, – for the first time in his life.
Geist, it turns out, is quite the fishing spot for largemouth bass. It brings in a lot of fishermen, who spend time at the Marina fueling their boats, purchasing snacks and, yes, recapping their days on the water. 
He listened to their stories, started dabbling a bit and, as cheesy as this sounds, the kid was completely hooked. 
The job at the marina allowed him to make some money, which he began spending on rods, reels, spinners and, I assume, whatever else goes into equipping a proper fisherman.
His spare time was dominated by fishing Geist, fishing whatever neighborhood ponds he could find and, really, fishing wherever there was a chance of catching a fish.
He's an inquisitive type, my son. 
He spent hours and hours learning all about fish and their habits. He even bought books about it. 
He learned about breeding patterns, he learned what type of bait to use during particular parts of the day, what water depths were optimal…  water temperature, cloud cover and, well, you get it. 
He learned what he needed to become a really good fisherman.
I grew up in a rural environment and spent my fair share of time fishing from our ponds and the occasional lake.
More often than not, I used a bobber, a hook and a worm.
Very straightforward stuff.
So, to see my son with all these various pieces of gear, each designed to lure in fish during very specific times, temperatures, etc… I found it fascinating.
Particularly since the bulk of my fishing experience revolved around that bobber, that hook and that worm. 
In hindsight, I was singularly focused. If the fish in my pond didn't feel like eating worms that day, I was SOL. 
My son is different in his approach.
If a particular set-up isn't getting bites, he changes it up until the bites start coming.
And, because of that, he catches fish.
Lots of them.
Indianapolis Landlords: Do You Have the Right Approach?
So being a property manager, I can't help but draw a parallel to fishing and rental marketing.
Marketing rental homes in Indianapolis takes thought. After all, as we've preached many times, this is a business – not a hobby – and it requires a detailed plan on how you hope to accomplish you various goals. 
We are an exceptionally seasonal market in Central Indiana and we saw no better example of that seasonality during the last two months.
December was dead.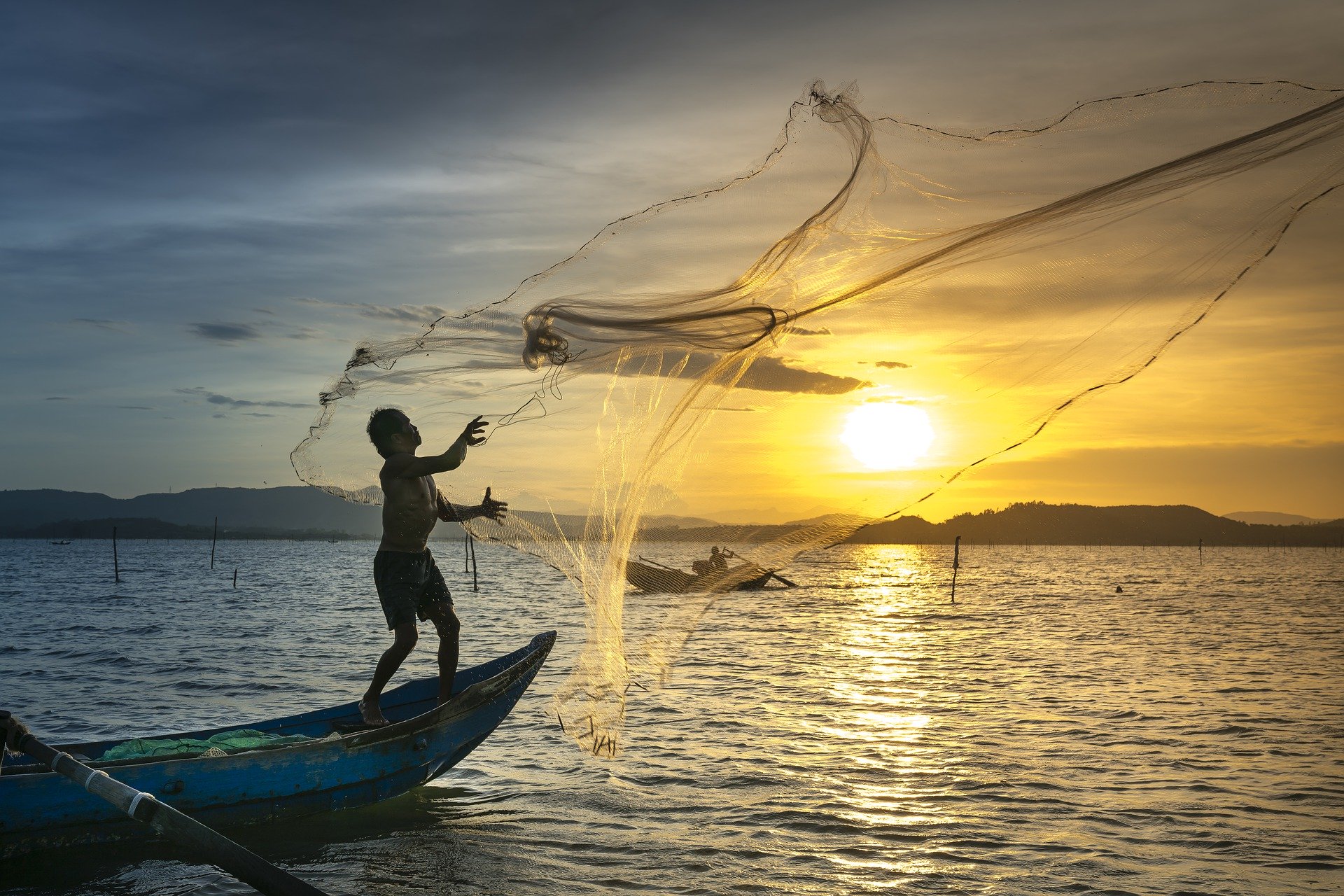 January was exceptionally busy. 
And when we're confronted with that type of seasonality, we have to have a plan for it. 
We've found that a lot of landlords out there use a singular approach to renting their properties. 
Whether that's a "For Rent" sign.
A Craigslist Ad. 
Whatever it may be. 
In today's competitive environment, you have to be nimble to attract Tenants.
You have to have a plan – a multi-faceted plan – to be successful.
Because what works on one type of Tenant, or during a particular time of year, or in a particular price point, may not work on another. 
So, back to my analogy….
I caught fish – quite a few fish, actually – with my bobber, my hook and my worm.
And Landlords can attract Tenants with a For Rent sign, or a Craigslist, ad, or whatever.
But, to REALLY be effective as a rental marketer, you have to understand your environment, understand your seasonality, understand your target market.   
And, then, equip yourself with the proper marketing plan to appeal to as many possible renters as possible. 
If you do have a good grasp on your market and plan well, you, too, can begin consistently reeling in Tenants. 
Lots of them.