If you've ever hired an Indianapolis Property Management company, or if you're currently in the process of researching some, you've most likely noticed fees for property management differ.
Some differ greatly.
When you're trying to make the numbers work and see positive cash flow, it can be tempting to go with a cheaper option.
We get that.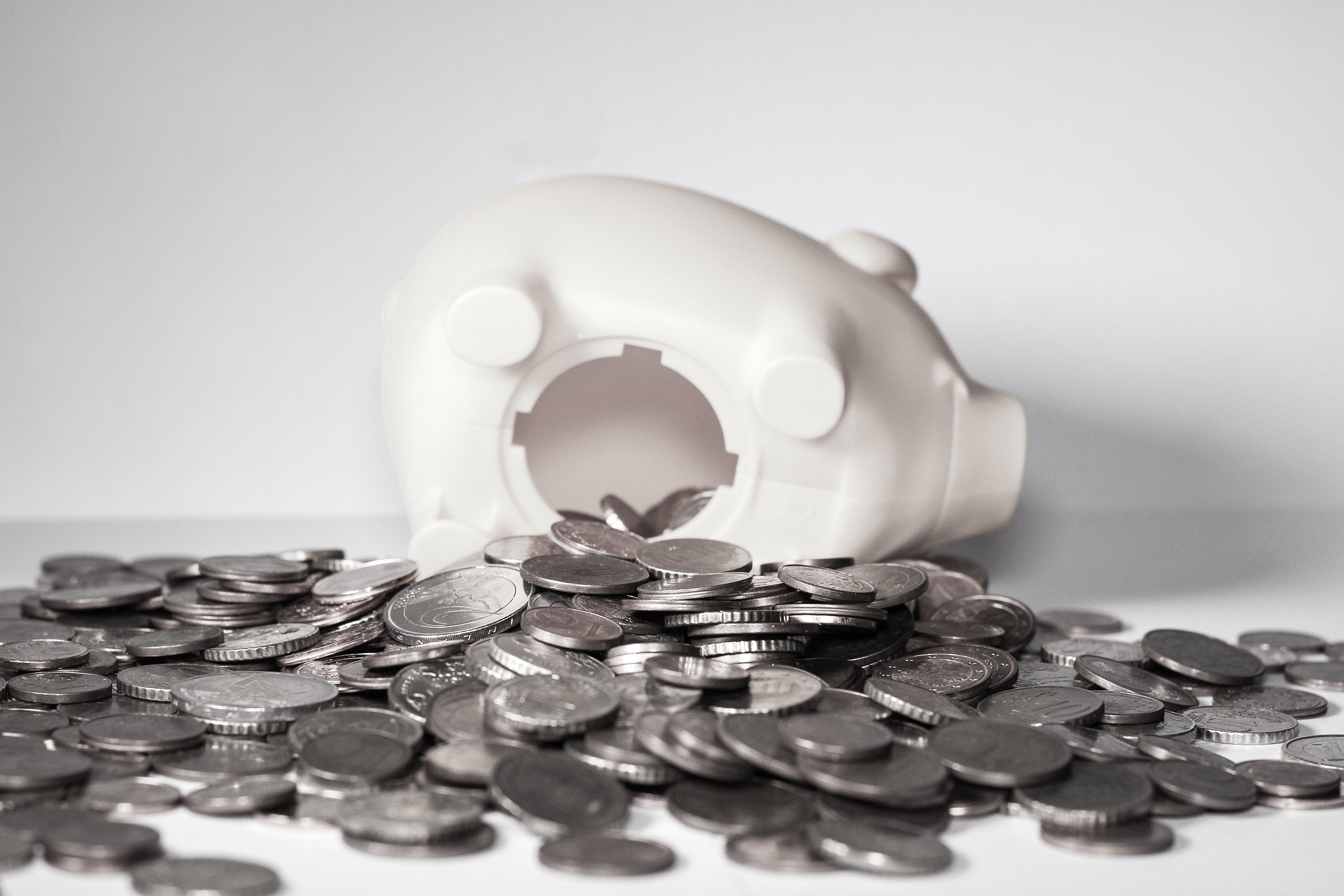 While from a top-level view we all appear to solve the same problem, we oftentimes solve those problems in very different ways.
And, it's clear, from speaking with some of our Clients, that some companies don't solve those problem at all.
In fact, they create new problems, which is never good.
The old adage, "you get what you pay for," probably rings truer for property management than most other services or products.
So with this topic in mind, we thought we would take some time to discuss various property management fees you may encounter, and why cheaper is not always, and oftentimes, never, better.
Breakdown of Various Indianapolis Property Management Fees
Leasing Fee – Most management companies will charge you to lease the property. These fees can vary from a flat-rate fee, or a percentage of the first month's rent – usually anywhere from 50%-100%).This fee compensates a management company for its various marketing and Tenant screening efforts, as well as lease signing, move-in coordination, etc.

Note: Some management companies will charge a reduced Leasing Fee, but will then charge either set-up fees, marketing fees, or vacancy fees to make-up the difference.


Management Fee – As you might guess, a Management Fee is a fee management companies charge for the day-to-day management of a property, including rent collection, numerous Tenant relations issues and, maybe most importantly, being on call to resolve issues at the property 24/7/365. Most management companies charge a percentage of the monthly rent (anywhere from 8%-12%, usually) while others may charge a flat management fee each month.
Renewal Fee – This is a fee a management company charges to renew a lease. Again, this fee can vary from a flat charge, to a percentage of rent. Renewing a lease can be very time consuming, so almost all management companies will charge this fee.
Set-Up Fee – Some companies will charge what is known as a set-up or onboarding fee. This is typically a flat fee that covers the initial set-up of a property and establishment of the partnership.
Marketing Fee – As you can probably guess, this is a fee some management companies may charge for their various marketing efforts to get your home rented.
Vacancy Fee – This is a fee some companies charge to cover management activities while your property is vacant.This is basically the equivalent to the management fee that is collected when your home is occupied and bringing in rent.
Mark-Up Fee – This is a fee some management companies will charge to coordinate bill payments for its owners. It's typically a percentage of the amount of the bill and can include things such as HOA dues, utilities, or maintenance.
Project Management Fee – This fee works much like a mark-up fee, but typically involves larger projects. This could be charged for a large turnover, a complicated insurance job, etc. Generally, because more work is involved, a Project Management Fee is more than a mark-up fee.
A Quick Breakdown of T&H Realty's Property Management Fees
First, I'd like to mention the fees that T&H does NOT charge.
No vacancy fees
No marketing fees
No set-up fees
If you've visited our Pricing Page, you know that we have 3 pricing plans:
Silver Plan: Leasing fee equal to one month's rent* plus a 10% monthly management fee
Gold Plan: Leasing fee equal to one month's rent* plus an 11% monthly management fee
Platinum Plan: Leasing Fee equal to one month's rent* plus a 12% monthly management fee.
*Our Leasing Fee is capped at $1,500.
We also charge a 10% Mark-Up Fee on any non-maintenance related bill that we pay on your behalf and a $250 Renewal Fee for any lease that we renew for a term 6 months or greater ($125 for less than 6 months).
Also, please note that we have a Vendor discount program in place, where we keep any preferred discounts that our Vendors provide do to our volume of business we provide.
Why is T&H Realty Worth Paying More?
Good property management doesn't just happen.
There are hundreds of moving parts, thousands of details and all these surround very expensive assets that property managers are charged with protecting.
Investors, rightfully so, expect property managers to communicate and handle their assets with care.
With all these details, things can slip.
And when they do, these failures of the property manager can result in financial damage to the investor Client.
So, to run a successful property management company – one in which both the property management company and the investor are both profitable – requires an extreme amount of work.
Here are a few reasons why we're able to be successful, why our Clients are generally successful and why we charge what we charge:
Experience – I was chatting with an investor the other day and he asked what I considered to be the biggest differentiator to consider when hiring a Property Manager. I responded that experience, in my opinion, mattered the most.Experience is important for a few reasons.

First, every property manager out there will make mistakes. I'm not going to pretend that we're flawless, because that's simply not the truth. However, an experienced property manager should have detailed processes that they develop, and continue develop, that will help prevent their Clients from exposure due to sheer negligence or inexperience.

You are entrusting one of the largest assets to someone. That someone should have a lot of experience for a lot of reasons.

At T&H, we have written processes for nearly everything we do. We're talking well in excess of 100 detailed processes that our employees use daily.

And, we're always changing them. Always looking for better ways to do things to benefit our Client experience. If something new comes along, we'll write a process for it.

Staffing – Having the right staff – and a large enough staff – is fundamental to being successful. The number one reason property managers are fired is a lack of communication. This is a direct result of not having the proper staffing in place. Because, let's face it, hiring people is expensive.When PMs cut fees to a minimum, and create a false illusion that they're a better value, it's nearly impossible be profitable without sacrificing staff.

We talk to investors nearly every day who are frustrated with their PM because of communication. We're almost always more expensive than their current PM, but they understand the importance communication plays and agree to our fees.

We employ a large staff – possibly the largest staff of any single family property manager in Central Indiana. And that staff is loaded with experience and, therefore, command higher salaries.

As a result, payroll is easily our largest expense, and it's, well, large. So, we do charge more, but our Clients enjoy the benefits of having a large and experienced staff managing their property.

Marketing/Technology – Vacancy, as we always say, is a cash flow killer. Effective rental marketing is a key to getting your home leased and generating income. As we've discussed in other blogs, most PMs do a good job of advertising your property to the top rental websites. The reality is that most property management software out there will do this automatically.

Leads will, of course, start to come in.

And the key is what happens next.

In our experience, the vast majority of management companies do not have the proper staffing in place to respond to these leads in a timely manner, if at all.

So, if no one responds to the leads, your home will not rent NEARLY as quickly as it should.

We employ someone full-time whose main job is to respond to every single rental lead. We're certain this plays a HUGE role in getting our properties leased much faster than our collective competition.

In addition, we spend a lot of money each money utilizing dozens of Rently boxes that allow Tenant prospects to view homes 12 hours per day, 365 days a year. It's not cheap, but the Rently system does rent houses more quickly, saving our Clients a lot of money in vacancy costs.
T&H's Property Management Pricing Versus the Competition
While on paper it may seem like you will be spending more money on our services, the example below shows how we might actually be saving you money in the long run.
This example is based on a property that generates $1,000 in monthly rent on our Silver Plan. While our initial Leasing Fee may be higher, we do not charge a management fee on the first month's rent, we do not charge any vacancy, set-up, or marketing fees, and we typically lease homes around 21 days faster than the competition.
As you can see, there is a lot to think about when it comes to property management fees.
The cheapest option is likely not going to be the best option, after all, they're the cheapest for a reason.
But that doesn't necessarily mean the most expensive option is the best choice either.
While pricing certainly does have an impact on your decision, it should never be the driving factor of who you choose to manage your rental properties.
Dig deeper into the value they provide for the fees that they charge, and make sure that value is in line with your investment goals.