I knew the call was coming.
Or, in this case, the email.
As a member of several online communities that focus on single family property management, I began hearing grumblings from other companies around the Country as early as 2018.
Zillow, a giant in online real estate marketing, and a service that we all enjoyed for free for years, was beginning to charge for rental listings.
As I began researching the issue, Zillow was announcing the news a state, or a few states, at a time.
Ultimately, every state would begin paying to post. 
My peers were furious.
Check that, my peers are still furious.
"We will not pay. They can pound sand," said one member of a Facebook Group.
"Zillow will not get a dime from me," said another.
Some people understood Zillow's decision to begin monetizing its platform, but those people made up 5%, if even that, of the comments. 
And I totally understood the frustration.
You enjoy something for free for years and all of a sudden, it's going to cost you.
For some companies  – companies like ours, for example – it's going to cost a lot.
Zillow Background
If you've spent any time in real estate (and I'm sure you have since you are reading this blog) you should know about Zillow.
Zillow was founded in 2006 by a pair of Microsoft executives named Lloyd Frink and Rich Barton.
According to their Wikipedia Page, Zillow considers itself as a media company that generates the bulk of its revenue from online advertising. 
Zillow does a lot of different things, only one of which (rental advertising) there's any real value in discussing during this blog.
But, one thing I've heard and have read plenty about, is that Zillow is not profitable.
Zillow needs additional revenue to remain viable. 
So, it's no surprise it wants to monetize a product it was providing for free. 
A product that property managers, if they are really honest, gain tremendous benefit from using.
The Ease of Online Syndication
Online syndication is a wonderful thing for all of us involved in real estate. 
In our situation, as soon as we market a property for rent through our showing system – Rently – the property is batched out to many different websites.  These websites are called Internet Listing Services Partners (or ILS Partners) that are visited by potential Tenants. 
We don't have to do anything more than the initial marketing steps. 
Rently does the rest.
As soon as we market a home, it shows up on multiple websites (those within Rently ILS partners) within hours.
Including Zillow and its associated companies: Trulia and Hotpads.
It's so simple and so very, very powerful.
Initials Discussions with Zillow
So, back to our story.
I received the initial email from our assigned "Account Executive" on May 1. The email was canned, non-personal, but explained that Indiana, along with Arizona, Kansas, Kentucky, Ohio, Utah and Washington DC were moving to paid plans beginning June 1. 
While the email wasn't personal, it was clear: Either sign a contract with Zillow by May 31st, or all our listings would be blocked from Zillow, Trulia and Hotpads beginning June 1.
I was provided a phone number and a meeting link.
I chose not to respond at this point.
Instead, I reached out to our local Realtor Board (MIBOR) to ask if our rental listings posted on the MLS would still batch to Zillow. 
MIBOR hadn't heard the news, but promised to investigate.  
Three days later, I received essentially the same email from our rep at Zillow. This time, I responded, "What's our pricing?"
I already knew that pricing was all over the board. Zillow charges more for some states than others and, as it turns out, larger companies do receive price breaks due to the volume of homes they submit to the network.
Our rep responded, "Happy to discuss the pricing structure on a quick call. I am unable to send pricing via email since T&H qualifies for a special rate."
We finally spoke a few days later.
The rate for Indiana, I was told, was $1.65 per listing per day.
Ouch.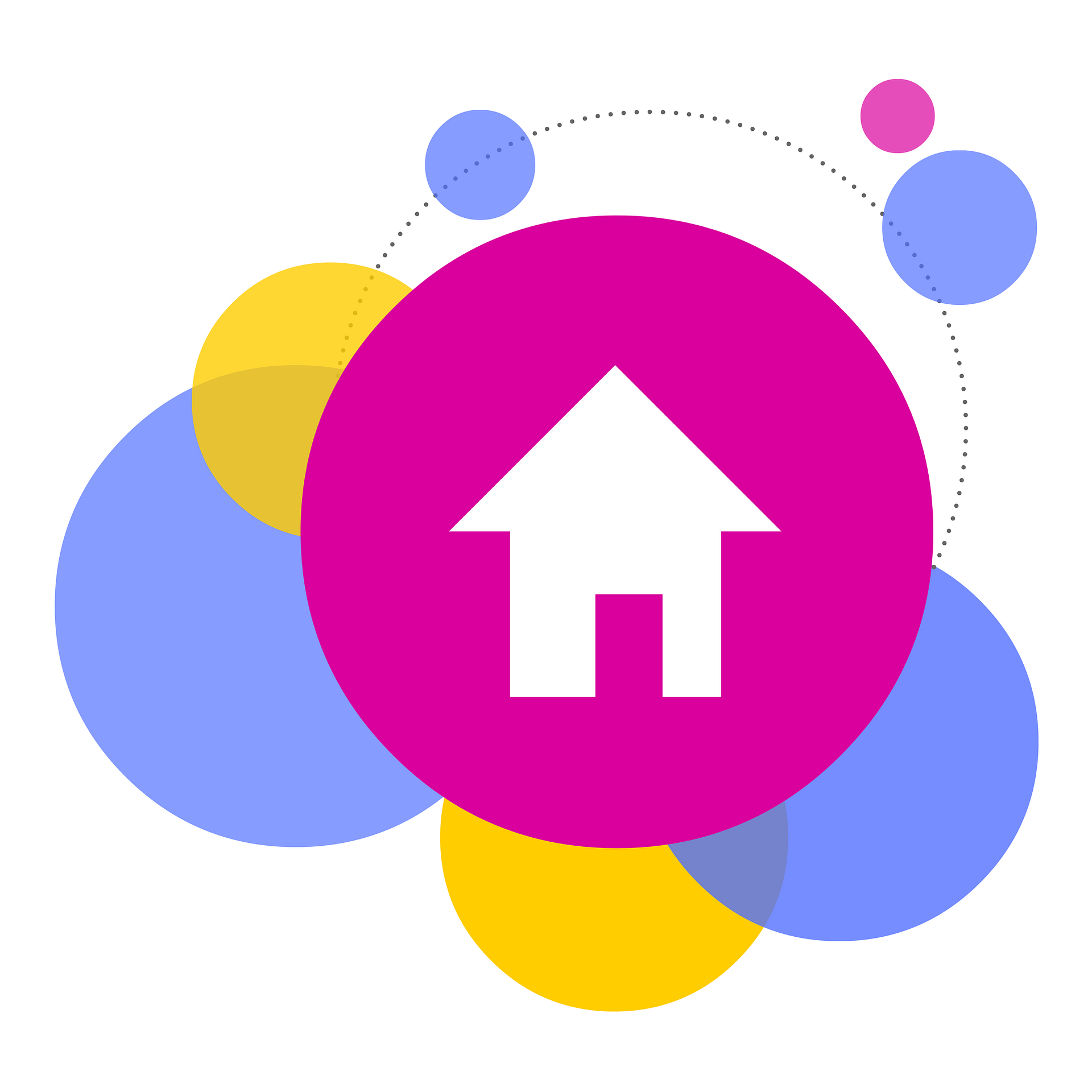 If you've ever visited our rental listing page on our website, we can have as many as 80 homes advertised. 
Extrapolate that out over a year and we've suddenly added around $50,000 in additional expense. 
Yes, $50,000. 
For a service that used to be free. 
Zillow's Sales Pitch
Our sales rep did his best to show value in this change.
But, he also admitted… "We're a business and we're looking for additional revenue."
Remember, this is a Company that's yet to achieve profitability, so I get it. 
Outside of the additional revenue, Zillow feels like becoming a paid service will provide two additional benefits to the Company's service:
Help reduce fraud. Fraudulent ads are, unfortunately, commonplace in our industry. Since anyone could post a listing for free on Zillow, scammers did use the service. Now that it's no longer free, the idea is that scammers will seek other avenues. And, because of this, potential Tenants would be more comfortable and confident searching for houses on Zillow's network.  
Prevent stale listings. Zillow contends that, since they were once a free service, landlords and property managers had no motivation to keep their inventory in check. Our rep indicated that there were too many listings that had already leased still being advertised on their site. Now that landlords and PMs would pay a daily rate, there would be motivation to remove leased listings very quickly. Thus, the data on Zillow's site would be cleaner.    
The "benefits" of becoming a paid subscriber, outside the ability to syndicate, are pretty limited. 
All Zillow paid members receive the following:
Weekly and monthly analytics reports.

A dedicated support staff.

A green check mark on their listings with the words "Verified Source" beside the check mark. 
That final benefit, the green check mark, apparently will not appear when batched from a local MLS.
That green check mark will also, according to our sales rep, push that listing to the top of the pile during search results. 
And those two things, in my mind, were HUGE considerations. 
If you ever been involved with SEO or search placement, you know the power of high placement in search rankings. If you aren't on the first page of search results, many contend, you might as well be on the last page. 
Negotiating with Zillow
After going through his spiel, our rep did indeed offer a "special rate" that didn't excite or impress me. 
Then, he pulled some reports that did impress me. 
During 2019, our rep explained, we received 32,000 email leads from Zillow.
He and I were both stunned by that number.
"Those are some of the highest numbers I've ever seen," he said.
"You guys just do a ton of volume," he said.
I already knew that.
And even though I didn't admit it to our sales rep, I also already knew that Zillow is, by far, our number one lead source.
Trulia and Hotpads are both in our Top 5 as well. 
Our rep agreed to discuss our case with his manager and promised to get back to me with an even better rate.
Making the Right Decision
My business partner and I started discussing and debating the pros and cons of leaving Zillow.
Clearly, this wasn't a trivial decision and required some significant thought.
Here were some key things we considered:
Value to our Clients. Our #1 Core Value is to be "Client Focused." Vacancy is a cash flow killer and it's our job to eliminate as much vacancy as possible. Obviously, eliminating our number one lead source for new Tenants worked against that.


 

Coming Soon Waitlist. As mentioned above, we use Rently, which provides a "Coming Soon" mode for all our properties. This allows us to market homes before they are ready to show and allows prospects to sign-up for a waitlist, which automatically notifies the prospect when the property is available to show.

It's extremely powerful. There are many, many examples of where we've received applications literally minutes from activating a property for showings. So, if we chose to not sign up with Zillow and only get syndication through the MLS, we couldn't list properties in a Coming Soon mode, since that's strictly prohibited by our local MIBOR organization. Even then, we wouldn't receive the coveted green check, which would bury our listing.
So, we decided to sign the contract and move forward.
Fallout from other Property Managers
Back to the discussion boards out there.
Many of our peers won't like that we "folded" to Zillow and its corporate clout. 
However, many of those same people who may criticize us are adamant about charging their Clients for every single action they take. 
We're firm believers in paying for value. 
And we're firm believers in charging for value.
We charge our Clients for a service and we certainly don't mind paying for a valuable service, either.
There's no question that Zillow's model would have failed if a large majority of PMs refused to sign up. 
Without the proper inventory displayed, Zillow would lose its position as the premier provider of rental listings. 
People would stop visiting.
And they'd likely revert back to a free service once again.
But, that's all hypothetical. 
To cause our Clients even a short-term rise in vacancy didn't appeal to us, so we're comfortable with our decision for now.