We work with numerous investors on a weekly basis, many of whom are new to the Indianapolis market, or are new to REI in general.
If you find yourself in one of those categories, you've probably asked the question, "Where should I invest in Indianapolis?"
While we've touched on this topic in a previous blog, we thought it was time to dive a little deeper.
We're going to breakdown the Central Indiana market for you, township by township.
We hope this series will offer some insight into what Indianapolis has to offer, and will help you determine the best area to invest in for your goals and strategy.
First up, Washington Township.
Now, our office happens to be located here, so we may be a little biased, but we had to start somewhere!
Overview
Named for the first president of the United States, Washington Township was first settled in 1819.
It's one of 9 Marion County townships, lies entirely within Indianapolis city limits, and is located in the northern part of the county.
According to DATA USA, the population sits at 111,643 as of 2017 with the median age being 36.1 and the median household income being $59,440.
The local economy is mainly fueled by hospitals, elementary and secondary schools, and restaurants.
Washington Township is also home to the distinguished Butler University.
As far as housing values go, according to the MLS, of the 5,000 homes sold in Washington Township within the last year, the median sales price was right around $216,000.
Of the 663 homes rented in the last year, the median lease amount was $1,395 with an average of 37 DOM.
Washington Township Zip Codes
Washington Township includes the following zip codes:
46205
46208
46218
46220
46226
46228
46240
46250
46260
46268
Washington Township Neighborhoods and Towns
Within Washington Township, there are numerous towns and neighborhoods.
Towns include:
Crows Nest
Meridian Hills
North Crows Nest
Rocky Ripple
Spring Hill
Williams Creek
Wynnedale
Neighborhoods Include:
Allisonville
Brendonwood
Broad Ripple
Butler-Tarkington
Castleton
Clearwater
Crooked Creek
Delaware Trail
Devon
Devonshire
Fairgrounds
Forest Manor
Glendale
Keystone at the Crossing
Marian-Cold Springs
Meadows
Meridian Kessler
Millersville
Nore-Far Northside
North Central
Ravenswood
Snacks-Guion Creek
St. Vincent-Greenbriar
Washington Township: Targeted Profiles
As mentioned above, there are numerous areas and neighborhoods within Washington Township, all with very unique characteristics. We're going to break down a few notable ones for you.
Broad Ripple: If you take a cruise down Broad Ripple Avenue, you can get a pretty good idea of the neighborhood's focus. Back to back bars, restaurants and shops line the street offering residents no shortage of entertainment. In the warmer months, you will see a plethora of people out on foot, having drinks on patios, and walking their furry friends.
According to Niche.com, Broad Ripple is considered the 4th best place to live in Indianapolis.
Because of Broad Ripple's popularity and appeal, you likely won't find properties that offer too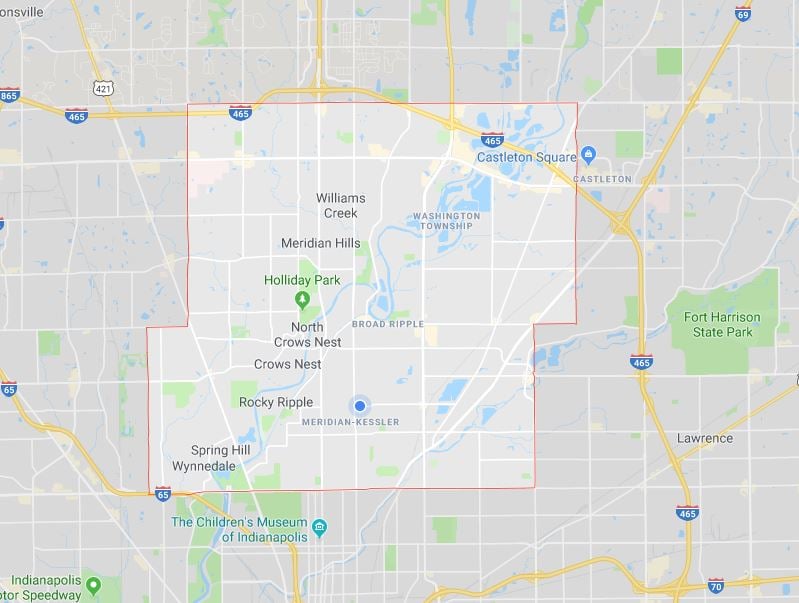 much cash flow. Instead, expect to see long-term appreciation from your investment.
Meridian-Kessler: This area of Washington Township is considered middle-upper class and is a highly desirable neighborhood. Median home prices are in the high 200's, so home ownership is much more predominant than renting.
While it may butt up right next to Broad Ripple, they are 2 very different areas.
Castleton: This suburban neighborhood offers investors much more potential for cash flow. According to Niche.com, median home prices are around $62,000 and average rents are $952/month. Another staggering fact from Niche is that 73% of residents rent versus own a home.
Examples of Homes T&H Manages in Washington Township
Next we'll outline a few examples of properties that represent Washington Township rentals.
This duplex is in the prestigious Meridian-Kessler neighborhood. With it's 1920s charm and features such as hardwood floors and arches, it's a great representation of the types of historic residences you'll see in this area.
Each unit is 2 bed/1 bath and it rents for $900/month per side.
The next duplex that is pictured is found in Broad Ripple. These types of older duplexes are very popular throughout the area.
This one is also 2 bed/1 bath in each unit and rents for $1,025 per side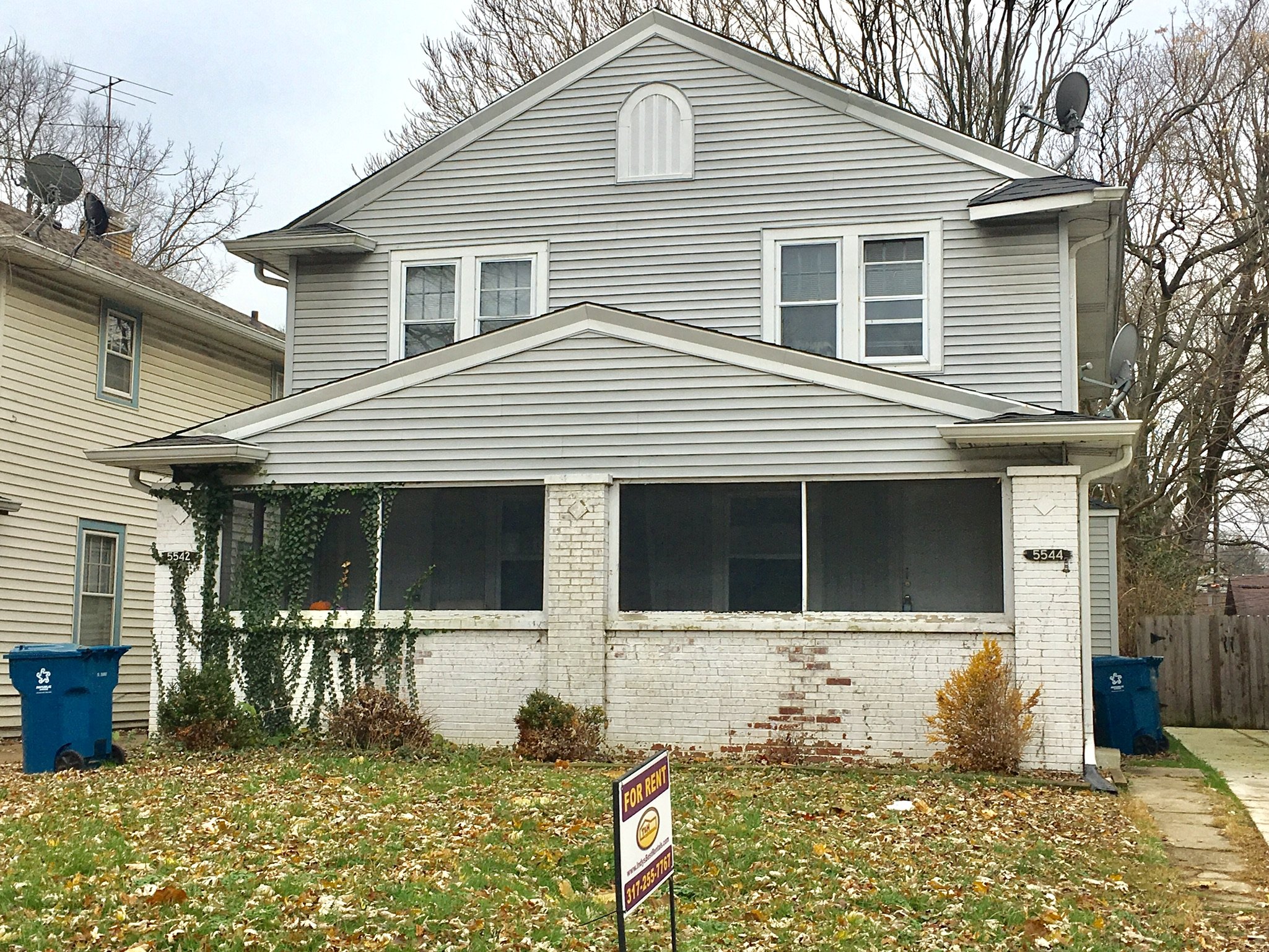 Washington Township Schools
Washington Township is home to some great schools. In fact, Niche ranked it the second best school system in Marion County and 19th in the entire state!
Washington Township Crime Rates
According to bestplaces.net, Washington Township's violent crime is ranked at a 36.3 out of 100, compared to the national average of 22.7.
Property crime is ranked at a 69.2 compared to the national average of 35.4.
The scale is ranked 1-100 with 1 equaling the least amount of crime and 100 equaling the most.
In a poll by Niche.com that asked, "how safe do you feel in this area?", 71% of respondents answered "pretty safe. There is some crime, but it doesn't impact me much."
The other 29% answered, "very safe, there is really no crime to speak of."
Overall, Washington Township is a great investment choice. You can find areas that offer cash flow or appreciation, and you can find any class of property.
No matter what your strategy is, you will likely be able to find something here that meets your criteria.