Moving right along in our series, the third township we will be discussing, is Warren.
One of the nine Marion County Townships, it was named for American physician, Joseph Warren,
who played a large role in the Patriot organizations during the American Revolution.
According to the U.S. Census Bureau, the population was at 104,572 as of 2017.
The median age is 35.8, with 58% of the population being female.
The median annual household income is $42,199 according to BestPlaces.
Niche reports a median home value of $104,600 compared to the national average of $184,700 and the median rent at $811, compared to the national average of $949.

Warren Township Zip Codes
46203
46218
46219
46226
46229
46235
46239
Warren Township Neighborhoods
Cumberland
Warren Park
Arlington Woods
East Gate
Eastside
Far Eastside
Five Points
Irvington
Near Southeast
Raymond Park
Southeast
Southeast Warren
Cherry Lake
Examples of Homes T&H Manages in Warren Township
Next we'll outline a few examples of properties that represent Warren Township rentals.
This 3 bed/2 bath ranch is located in a popular Warren Township Neighborhood, Cherry Lake. We happen to manage several homes in this neighborhood.
The property is currently leased at $1,025/month and was purchased for $70,000.
This second property is a 3 bed/1.5 bath ranch and was also purchased in 2015 for $70,500 and we currently have it leased for $935/month.
Both of the homes were in pretty good condition when purchased, so as you can see, cash flow is a definite perk for Warren Township.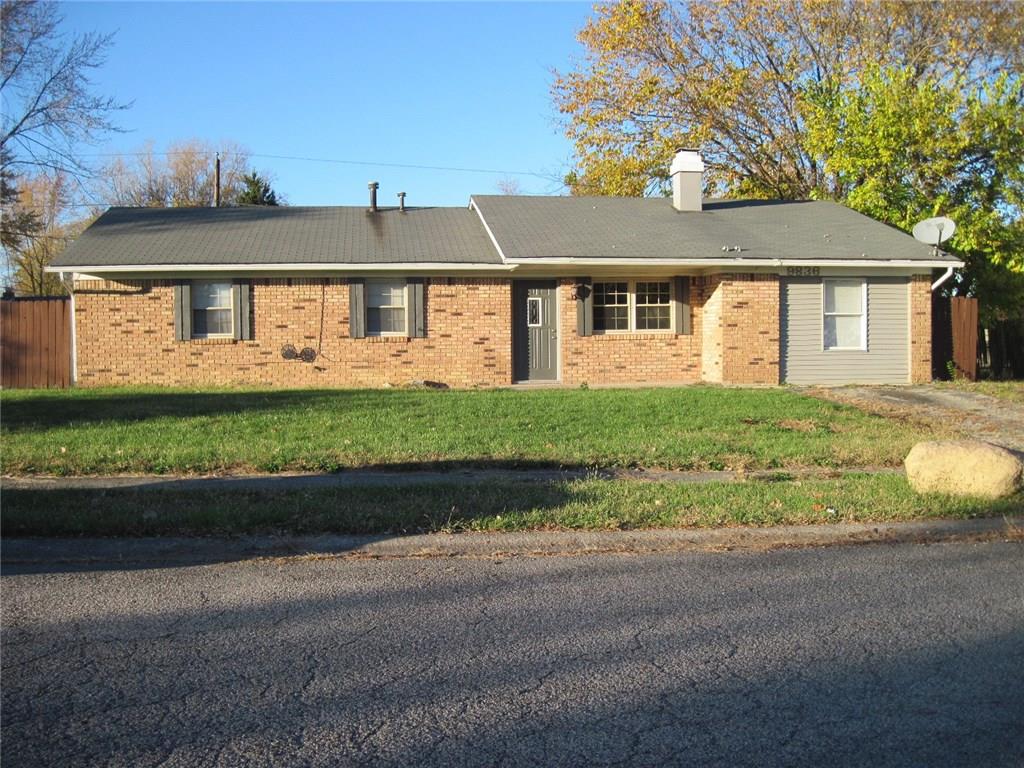 Warren Township Schools
Niche gives Warren Township schools an overall "B" Grade, but a "C" in academics.
There's a student-teacher ratio of 24-1 and it's ranked 102 out of 291 for best school districts in Indiana and it's the second most diverse school in the state. They spend an estimated $10,965 per student compared to the national average of $12,239.
Warren Township Crime Rates
According to BestPlaces, the violent crime rate in Warren Township is a 42.5 with 1 being the lowest amount of crime and 100 being the most. The national average is 22.7.
Property crime is ranked at a whopping 76.3 out of 100 with the national average being 35.4.
As with any rental area, Warren Township has its pros and cons.
With high property crime rates and not the best schools, it's definitely a higher risk investment area. Overall, I would consider it a "C" class investment opportunity.
Warren Township is definitely a cash flow play. You'll have a good chance of meeting or exceeding the 1% with the lower purchase prices, but you likely won't see as much appreciation as other areas and you will encounter higher crime risk and lower quality tenants.