So, your Tenant has been screened, the lease is signed, we've conducted the move-in, and you've started seeing income in the form of rents.
Things are going according to plan.
That is, until we get a phone call from the Tenant that goes something like this:
"Help! We woke up this morning and there's water pouring through our ceiling!"
Or…
"We just got back from dinner and it's 45 degrees inside our house. We can't get the furnace to work at all."
Maintenance issues are some of the biggest concerns for Investors because they are, of course, associated with expenses that translate into lost cash flow.
We get that.
We know that as far as expenses go, maintenance expenses are some of the largest and most frequent you'll face.
And because of that, many of you want to know exactly how we're going to handle this very important aspect of your investment.
So, we decided to give you a clear look at how we handle maintenance issues here at T&H Realty Services on a day to day basis.
Who is Responsible for What?
There are some very specific things that Indiana Landlord-Tenant Laws require of property Owners. Yes, things that you HAVE to do as a Landlord.
These include:
Providing a safe, clean, and habitable living space
Working smoke detectors at onset of Lease
Safe and functional egresses
Electrical systems
Plumbing systems with sufficient hot and cold water supply
Sanitary systems
Heating system that provides adequate supply of heat at all times
Ventilation and air conditioning systems
Upkeep of all provided appliances or amenities that are considered inducements to rent
What Does T&H Require from Tenants?
With these in mind, we've developed a very strong Lease that we feel works in the best interest of our Owners, and is very clear and fair to our Tenants.
We require Tenants to conduct all routine and reasonable maintenance in and about the premises. This includes things such as:
Changing light bulbs
Changing air filters
Keeping the home clean
Conducting basic pest control
Dealing with clogged plumbing
Etc.
In general terms, we ask all Tenants to maintain of the home as if they owned it, barring any major issues with any of the items mentioned above.
Unfortunately, some maintenance issues aren't always black and white.
There will be certain situations that take some extra investigating to determine who is responsible for the cost of the issue. Obviously these outcomes will sometimes upset one side or the other. But, because we have such extensive experience, we're confident in our ability to adequately assess these situations and make the right call.
For example, a situation we deal with nearly every winter is frozen and/or burst pipes.
Legally, Owners are responsible for plumbing infrastructure. However, if a Tenant fails to take necessary precautions to keep the pipes from freezing, that could be viewed as negligence.
Screening Maintenance Requests
When a Tenant contacts us about a maintenance issue, we conduct our due diligence.
We gather as much information from them as possible, and depending on what the problem is, we let them know up front that they may be financially responsible for us to dispatch a technician.
Once our technician arrives at the property, we can usually determine pretty quickly what the issue is and whose responsibility it falls under.
If we conclude that it should be a Tenant charge, we will pay the Vendor from our Owner's account, but then also add the charge to the Tenant's ledger. Once the Tenant makes payment, our Owner's account is reimbursed.
Escrow Account
Another aspect of our maintenance process that we have discussed before is the Escrow Account.
When you become a Client of ours, we require you to make a $500 contribution to this account. If you have several properties, we may require more.
While your home is vacant, we use this money for utilities and lawn care or snow removal.  While your home is occupied, we use this money to help pay for any maintenance issues that arise when there is no rent money in the account. Keep in mind that we always maintain the minimum escrow balance in your account. At the conclusion of our contract, we refund the escrow back to the Owner.
Maintenance Notifications
For any maintenance issues that are less than $350, we will not directly notify you. Once we screen the maintenance and determine a response is needed, we authorize the repair and deduct the funds out of your account to pay the associated Vendor.
However, all work orders and invoices will be uploaded to your Owner Portal for review.
We have found this process cuts down on unnecessary back and forth communication, keeps us from annoying you for every little issue, and gives you the peace of mind that your home is being maintained.
Also, it speeds up our work and keeps your Tenants (your Customer) happier.
Poor maintenance processes are one of the top reasons why Renters move. So, by having efficient processes in place, we are able to turn more of those happy Tenants into renewals which means less vacancy and turnover for you.
For non-emergency issues above $350, we will ask permission from our Owners before proceeding with the work.
Emergency Maintenance Procedures
For emergency maintenance, time of response is critical. We consider ER maintenance any issue that threatens the property, Tenant, or severely limits its use and functioning.
There are only a handful of issues we consider an emergency.  Typically they are issues such as: plumbing leaks, electrical system failures, HVAC failures, storm and water damage, or major appliance issues.
Therefore, we are authorized to conduct all emergency maintenance, regardless of cost, without prior contact. This allows us to start a response as quickly as possible to protect both your property and your Tenant.
For both transparency and to aid in financial planning, we will notify you as soon as possible when an emergency repair that exceeds $350 occurs. Generally, this is after the crisis is handled and when we have the cost from the contractor or technician making the repairs. Please remember, we post all details to your Owner portal.
Preferred Vendor Program
In an effort to provide the best maintenance repairs possible, we carefully screen and select our technicians and vendors.  Over the years, we developed a large network of contractors for all types of repair services needed and, beginning in 2018, began a Preferred Vendor Program.
Within this program, we've selected Vendors that provide top-level service at fair prices. We always have the goal of providing the best repair for the fairest cost.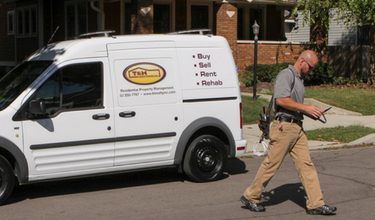 We do not always seek the cheapest repair because, let's face it, the cheapest solution is almost never the best solution.
Remember, the old adage "you get what you pay for." We don't want to have poor quality repairs that frustrate your Tenants and waste our time or your money.
And, all our Vendors stand behind their work, so you'll never pay for the same repair twice.
Again, we understand cost is very important.
Ultimately, your financial success directly relates to our success.
All our Preferred Vendors provide a "preferred" rate. This rate generally is below or on the low end of our market's normal rates.
In addition, we require all Preferred Vendor to provide us a further 10% discount, which we retain to compensate us for our time and efforts to handle the maintenance issue.
Please note that the discount we receive due to our relationship with the Vendor. If you called on the Vendor, for example, you would not provide the discount and could very well pay more for the work.
Since we provide the Vendor a lot of work and place them on our highly-visible website they, in exchange, offer a discount.
Some people may ask why we need to monetize maintenance?
It's pretty simple, really.
There's a HUGE cost to running a well-run Property Management company and establishing an efficient Maintenance Department within the PM Company.
Further, it's expensive to deliver the type of service that both you as a Client and we as the PM Company demand.
The cost includes labor, office space, vehicles, insurance, technology, etc. While there are some management companies that may not monetize maintenance, the reality is that the good management companies MUST monetize maintenance to provide high service levels.
Check out this video to learn more about how and why we monetize maintenance!
Conclusion
We hope all this insight in how we run our maintenance department will help you understand why and how we operate on a daily basis.  We obviously take maintenance very seriously.  It's important to protect and maintain your asset and provide a safe and enjoyable property for Tenant satisfaction.
As always, if you have further questions, our highly knowledgeable staff and Maintenance Supervisor are available to discuss this topic in more detail.